31 March 2022
Job hiring !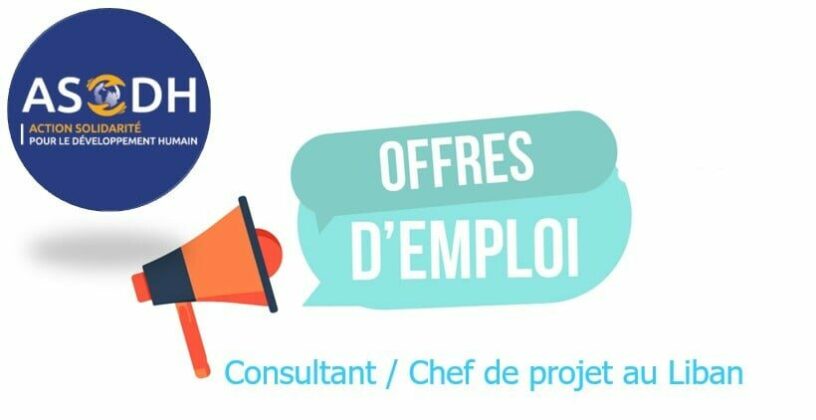 Asodh is looking for a consultant/ project manager to monitor its humanitarian projects in Lebanon
Mission: The consultant/project manager in charge of the activities in Lebanon will, in autonomy, carry out on-site supervision of the activities, carry out field missions to meet partners and beneficiaries and produce monthly reports. He will have the function of replacing the Coordinator of projects in charge of Lebanon (mainly in Paris and punctually in Lebanon) to control the projects in progress, identify new partners and evaluate projects with the Project Coordinator during his missions in Lebanon.
Location: Lebanon, Beirut and Bekaa plain mainly.
Profil:
University education with a minimum Bachelor's degree in Humanities and Social Sciences, History, Geography, Education Sciences, Communication or other;
Editorial and organisational skills, ability to work independently, strength of proposal;
Initial professional experience of at least 2 years with, ideally, humanitarian experience (volunteer, project manager);
Intermediate level desired in French, English and Arabic (ability to translate from Arabic to French and/or English);
Control of the Office package;
Driver's license and personal vehicle preferred.
Conditions:
Part-time: 8 hours per week;
Telework (mainly) and field travel with partners and beneficiaries;
Allowances: payment + travel expenses + work tools.
Recruitment process: Please send your application (CV and cover letter), under reference «Position of consultant/ project manager in Lebanon», by email to siege@asodh.org. The interviews will take place in Beirut from 5 to 15 April and then remotely.